Dr. Walter Yim is a General Dentist at Park Lawn Dental in Etobicoke and has been providing general and cosmetic dental services for over 25 years.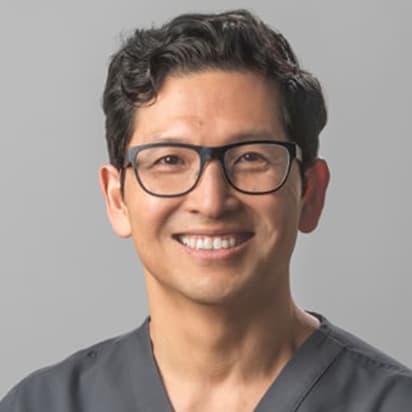 Dr. Walter Yim
Dr. Yim graduated from the University of Toronto's Faculty of Dentistry in 1988 and worked at the university as a clinical instructor from 1999 to 2011.
He is particularly interested in implant dentistry and completed a mini-residency in that field in 2004. His enthusiasm for implant dentistry stems from his dedication to assisting his patients in achieving optimal dental health. He adores the confidence and comfort that a brand new smile can instill in his patients.
Dr. Yim is an avid tennis player in his spare time. He serves as Vice President of the Valley Tennis Club's Board of Directors. He thrives on physical activity and has a particular interest in industrial design, which he studies part-time at OCAD.

Dr. Yim has two children, Nicholas and Celeste.
New Patients Always Welcome
Looking for a dentist in Etobicoke? We're happily accepting new patients at our dental clinic! Contact us to get started today.
Request Appointment