Dr. Brittany Chin is a General Dentist at Park Lawn Dental in Etobicoke.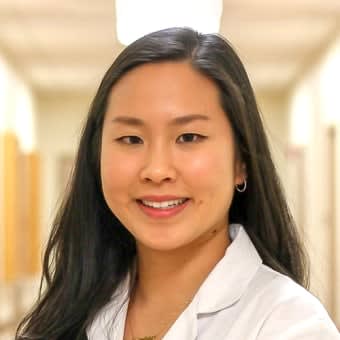 Dr. Brittany Chin
Dr. Brittany Chin earned a Bachelor of Science degree in 2014 from Queen's University and continued her education at Temple University in Philadelphia, Pennsylvania, where she earned a Doctor of Dental Medicine degree. Dr. Chin enjoys assisting patients who suffer from severe dental anxiety in navigating the frequently overwhelming dental world.
Additionally, she adores treating children and provides nitrous oxide sedation. Dr. Chin is an active member of the Ontario Dental Association, the Toronto Crown and Bridge Study Club, and the Royal College of Dental Surgeons of Ontario. Dr. Chin is an enthusiastic plant mom who and also enjoys running outdoors with her husband.
New Patients Always Welcome
Looking for a dentist in Etobicoke? We're happily accepting new patients at our dental clinic! Contact us to get started today.
Request Appointment